Do you crave a thrilling outdoor experience?
If so, look no further than Arkansas mountain biking!
Check out the Ouachita National Forest and the Ozark Mountains.
They boast amazing trails! You'll be amazed by the adventure that awaits!
Introduction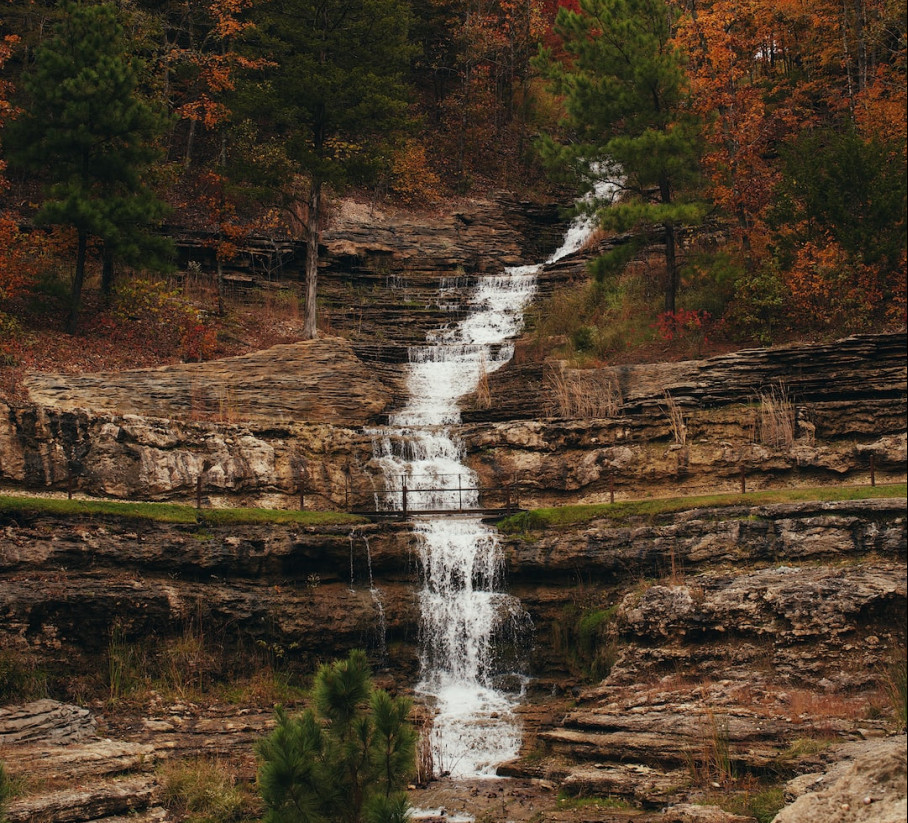 Are you ready for the ultimate mountain biking journey?
Arkansas awaits!
Navigate rugged terrains and soar through scenic landscapes – the thrill is real! With diverse trails and challenging routes, there's something for everyone – from beginners to experienced riders.
Explore the vast network of trails across the state – from the rugged Ozarks to the captivating Ouachita Mountains.
Plus, join in the annual biking events – like the Ouachita Challenge and Oz Trails Off-Road – and be part of the lively atmosphere and camaraderie.
Pack your gear, strap on your helmet, and let the adrenaline rush fuel your passion for exploration in this mountain biking paradise.
Discover hidden gems, conquer new trails, and immerse yourself in nature's embrace. Arkansas may not have the highest peaks, but it has the best trails – so get ready to bike your heart out!
The Best Places to Mountain Bike in Arkansas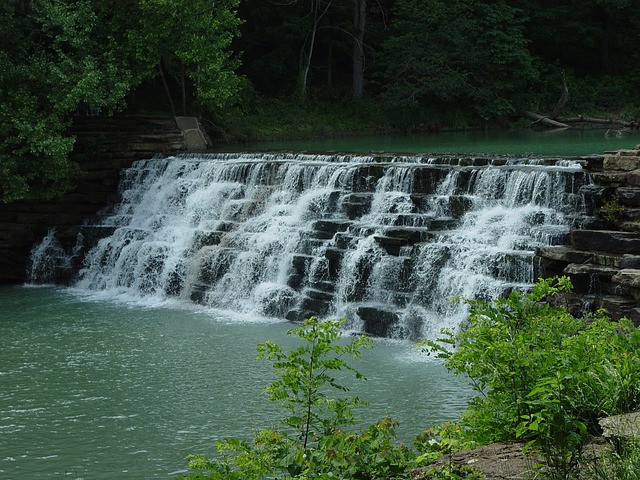 Seeking the best mountain biking spots in Arkansas? Look no further!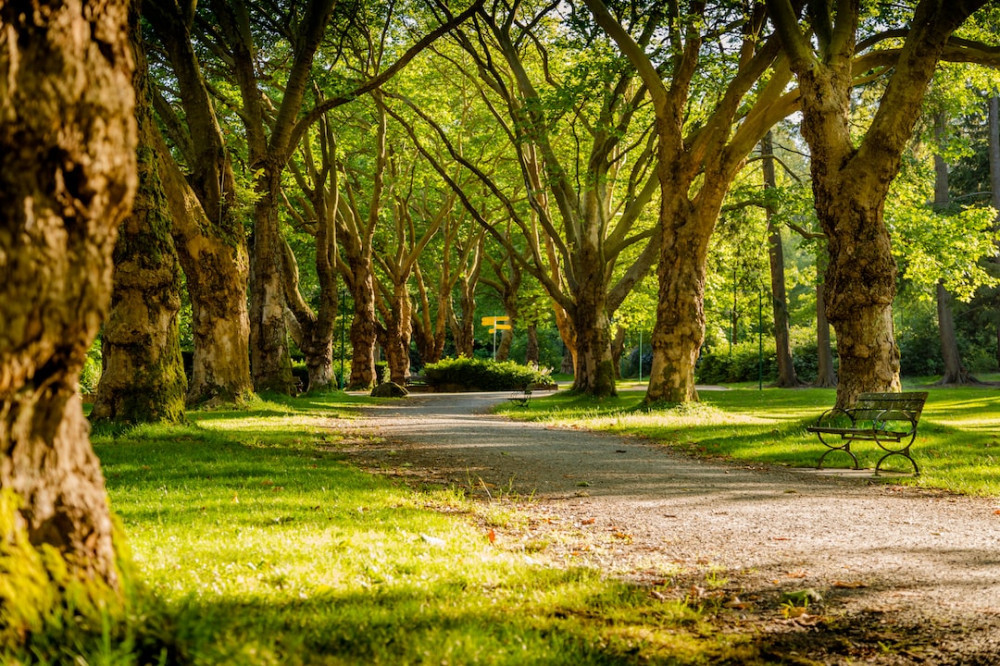 Six incredible destinations await you to fulfill your adrenaline-seeking cyclist desires.
Devil's Den State Park: Challenge yourself with the trails and be mesmerized by the natural landscapes.
Mount Nebo State Park: Enjoy the Ouachita Mountains with its scenic routes and thrilling downhill descents.
Lake Ouachita Vista Trail: This trail system is great for cyclists of all levels, with over 40 miles of trails.
Syllamo Mountain Bike Trail: Conquer the technical features in the Ozark National Forest and take in the views.
Iron Mountain Trail System: Singletrack trails galore, with 25+ miles of diverse terrain.
Hobbs State Park-Conservation Area: Miles of trails winding through pristine forests, showcasing the beauty of Arkansas.
Besides these, night rides under the stars and guided tours of the state's history are also available. Ready to explore? Dust off your gear and plan an exhilarating ride today!
The Top Mountain Biking Trails in Arkansas
Arkansas boasts some amazing mountain biking trails for both beginners and pros.
Here are the top five:
The Ouachita National Recreation Trail – 222 miles of winding beauty and thrilling challenges.
The Womble Trail – 37 miles of technical terrain and stunning vistas.
The Syllamo Mountain Bike Trail – 50 miles of singletrack and mix of flowy sections and climbs.
The Lake Ouachita Vista Trail – 40 miles of diverse landscapes and panoramic views of the lake.
The Buffalo Headwaters Challenge Trail – 100+ miles of interconnected routes, traversing Buffalo National River.
Plus, explore hidden trails in state parks and wildlife management areas.
Make your mountain biking experience better by:
Checking the weather.
Carrying enough water and snacks.
Wearing safety gear like helmets, knee pads, and gloves.
Knowing the trail maps and difficulty ratings.
Joining local mountain biking clubs or groups.
Follow these tips to have a safe and enjoyable ride – then take on Arkansas' incredible mountain biking trails!
Mountain Biking Events in Arkansas
Mountain Biking Events in Arkansas:
Arkansas has amazing mountain biking events for all enthusiasts.
Six to check out:
Oz Trails Off-Road: A multi-day event showing off Bentonville's stunning trails. Riders from across the country come.
Ouachita Challenge: 60-mile race through the Ouachita Mountains. Not for the faint of heart!
Eureka Springs Fat Tire Festival: Celebrate mountain biking culture with group rides, clinics, and competitions.
Womble Trail Endurance Race: 40-mile race in May with challenging terrain and beautiful views.
Slaughter Pen Jam: An annual festival in Bentonville with races and live music. All skill levels welcome.
Buffalo Headwaters Challenge: Near Jasper, courses suitable for different skill levels. Showcasing the natural beauty of the Ozarks.
Plus, Arkansas has diverse trails and breathtaking landscapes. The state maintains its trail systems, so mountain bikers can enjoy safe experiences all year.
Pro Tip: Before participating in any mountain biking event in Arkansas, make sure your bike is tuned up and has reliable gear. Safety first! Get ready to take on the rocky trails of Arkansas!
Tips for Mountain Biking in Arkansas
Mountain biking in Arkansas is an exciting experience!
Here are some tips for a successful and enjoyable ride:
Choose the trail that fits you: Arkansas has over 1,500 miles of mountain biking trails. From easy, scenic paths to adrenaline-packed downhill tracks – there's something for everyone.
Get the gear ready: You'll need a helmet that fits, shoes with good grip, proper outdoor clothing and lots of water and snacks.
Ride safely: Control your bike with proper braking and maintain a balanced position. Respect other trail users and wildlife.
Check out the Ozark Mountains and Ouachita National Forest for stunning views and diverse terrain.
Did you know that in the early 1980s, a gang of passionate bikers started exploring Arkansas' remote trails?
This led to organized races and events and made Arkansas a worldwide mountain biking paradise.
So, get ready for the adventure! Follow these tips, check out unique regions and explore the rich history of mountain biking in Arkansas.
Have fun!
The History of Mountain Biking in Arkansas
Discover the rich history of mountain biking in Arkansas. It's evolved from humble beginnings to become a beloved recreation for outdoor lovers.
This pioneering state was one of the first to develop the sport. Dedicated riders navigated through forests and terrains, creating new trails and a strong biking community.
The diversity of Arkansas' landscape has made it a hub for biking. The breathtaking Ozark Mountains, Ouachita National Forest, and other stunning trails offer an unbeatable experience.
Plus, multiple events and competitions attract riders from far and wide.
Whether you're an experienced mountain biker or a beginner, Arkansas offers something for everyone. So, don your helmet and get ready to explore what makes this state such a mecca for the sport.
You won't regret it! Join a mountain biking club and find friends who share your love of mud and bruises.
Mountain Biking Clubs in Arkansas
Are you ready to experience the wild thrill of mountain biking in Arkansas? The state offers numerous biking clubs for riders of all levels.
From beginner-friendly groups to elite racing teams, there's something for everyone.
These clubs not only organize rides and races, but also maintain and develop trails in partnership with local authorities. They also prioritize skill development, offering workshops, coaching sessions, and skills clinics.
If you're looking for something beyond organized rides, Arkansas also has unique experiences like guided tours and multi-day bikepacking trips.
So get your gears ready and join a mountain biking club in Arkansas to enjoy two-wheeled adventures while forming connections with like-minded individuals who share your passion for adrenaline-filled rides!
Mountain Biking Gear for Arkansas
Mountain biking in Arkansas is an exciting experience – but you need the right gear.
Here are 5 must-haves:
Helmet: To keep your head safe from harm.
Gloves: Get a grip and avoid sore hands.
Knee and Elbow Pads: Stay protected and injury-free.
Right Clothes: Breathable and moisture-wicking ones.
Cycling Shoes: Get good ones for grip, power, and stability.
Also, Arkansas has diverse terrain.
To make your ride better, consider the following:
Pick a Suitable Bike: Get one with right suspension, treads, and gearing.
Carry Repair Tools: Tire levers, spare tubes, and a multi-tool.
Hydrate: Load up on water or electrolyte-replenishing drinks.
Sunscreen: Protect your skin from UV rays.
Plan Your Trip: Research the trails and plan routes according to skill level.
Prioritize safety and comfort – and enjoy the adventure! Just remember, the only thing more thrilling than the trails is the fear of a bear mid-ride.
Once you are finished with your mountain biking experience, consider visiting Hot Spring National Park to soothe those sore muscles and aches and pains.
How to Get Started with Mountain Biking in Arkansas
Mountain biking in Arkansas? An awesome adventure!
Here's how to get started:
Choose the right bike – suspension, frame material, wheel size – it's all important.
Find trails that fit your skill level – from beginner-friendly to more challenging.
Master basic skills – braking, shifting, balance.
Gear up – helmet, pads, gloves, clothing, water, snacks, repair tools, first aid kit.
Ride with others – join a club for guidance & fun!
For more thrills, explore off-the-beaten-path trails. And remember, be respectful of nature – follow trail guidelines & conserve wildlife habitats.
By following these suggestions, you will pave the way for an exciting journey into the world of mountain biking in Arkansas!
FAQ
Where are the best mountain biking trails in Arkansas?
Some of the top mountain biking trails in Arkansas include the Womble Trail, Ouachita National Recreation Trail, Slaughter Pen Trail, and the Syllamo Trail.
Is mountain biking popular in Arkansas?
Yes, mountain biking is extremely popular in Arkansas due to its diverse terrain and beautiful landscapes. The state offers a wide range of trails for all skill levels.
What is the best time of year to go mountain biking in Arkansas?
The best time to go mountain biking in Arkansas is during the spring and fall seasons when the weather is mild. Summers can be hot and humid, while winters can be cold and icy.
Are there bike rentals available for visitors in Arkansas?
Yes, there are several bike rental shops and services available for visitors in Arkansas. You can rent mountain bikes, helmets, and other gear from these establishments.
Are there any guided mountain biking tours in Arkansas?
Absolutely! There are various guided mountain biking tours offered in Arkansas. These tours provide experienced guides who can show you the best trails and ensure a safe and enjoyable experience.
What are some safety tips for mountain biking in Arkansas?
Some important safety tips include wearing a helmet, using proper trail etiquette, carrying essential supplies such as water and a first aid kit, and being aware of your skill level and choosing appropriate trails.
Related Topics: