No need to go far for a wild ride! Big Bear's got the best mountain biking trails for ya.
From basic to advanced downhill, get ready for an adrenaline rush!
Escape everyday stress and worries with an awesome outdoor adventure.
Let us show you the secret gems of Big Bear!
An unforgettable experience awaits.
Best Mountain Biking Trails in Big Bear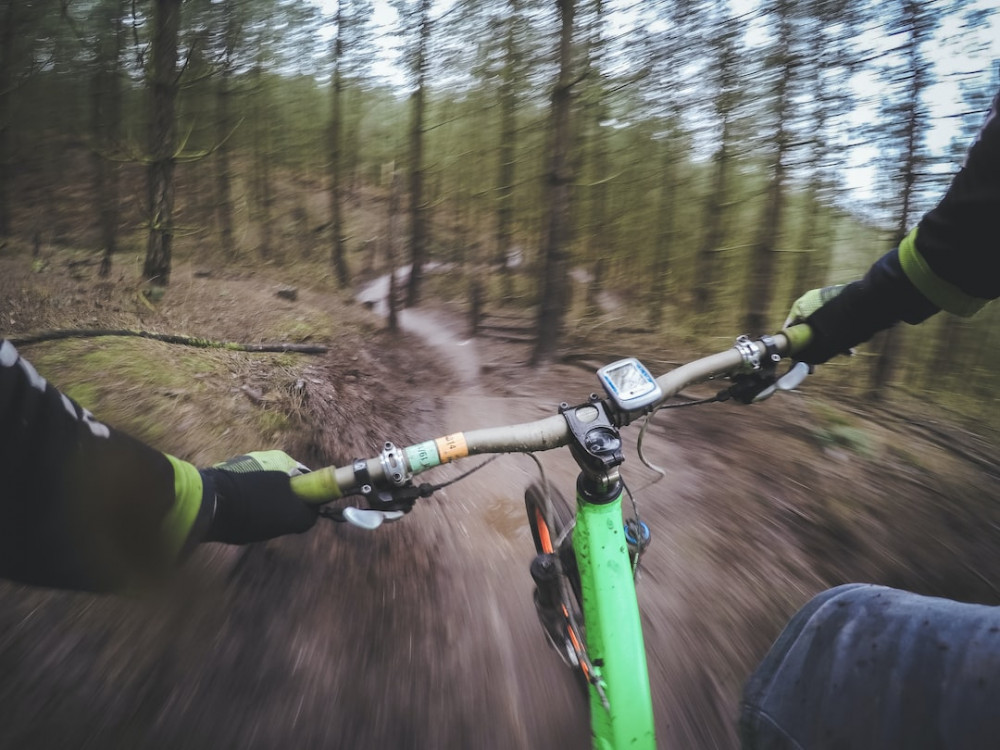 Big Bear is a mountain biker's paradise! It boasts beautiful scenery and diverse terrain, perfect for all skill levels. From beginner-friendly Pine Knot Trail to the advanced Castle Rock Trail, there's something for everyone. Plus, you can even ride at night under the stars!
But before you go, make sure you check the regulations and get any necessary permits.
Safety first!
If you're looking for a real treat, check out Big Bear's bike rental shops. Enjoy the great outdoors with the only thing bigger than the mountain – your credit card bill!
Top Bike Rental Shops in Big Bear
Explore Big Bear's scenic trails on two wheels with bike rentals from one of these top shops:
1. Adventure Sports Rentals: Friendly staff and a selection of bikes for all skill levels.
2. Bear Valley Bikes: Quality rentals and knowledgeable staff.
3. Chains Required Bike Shop: Quality mountain bikes and expert assistance.
4. Goldsmith's Board & Bike Rentals: Not only bike rentals, but local insights too.
5. North Shore Trading Company: A diverse selection at the North Shore.
Helmet and gear rentals are also available for your safety and convenience.
Don't miss out on this exciting opportunity!
Rent a bike and embark on an unforgettable adventure today.
Most Scenic Routes for Mountain Biking in Big Bear
Big Bear Mountain Biking has some of the most spectacular routes to take your breath away!
Here's a few:
Traveling the Alpine Pedal Path: Enjoy nature's beauty as you cycle on this paved path through lush meadows and stunning views.
Conquer Snow Summit Trails: Try out over 60 miles of well-maintained tracks for all skill levels!
Uncover Castle Rock Trail: Embark on an adventure through forests and rough terrain, and you'll be rewarded with a view of Big Bear Lake from the peak.
Take on the Skyline Trail: Test yourself on this route that goes across ridge lines, with panoramas of snow-capped mountains and valleys.
Venture off-road to find secret gems – wildflowers, streams, and more. Big Bear has so much to explore!
Let me tell you the story of a mountain biker who found serenity and thrill in Big Bear's grandeur. They stumbled upon a secluded trail in the forest and pedaled through greenery and babbling brooks – like time had stopped.
They reached a peaceful spot with mountains reflected in a lake – reminding them why they love biking – for nature's wonders and special memories.
Let Big Bear Mountain Biking spark your wanderlust as you ride its most scenic paths. Prepare to be mesmerized by nature's magnificence – sure to make you want more biking journeys in this paradise.
Ready to feel like a bird? Start mountain biking in Big Bear and you'll soon be doing tricks like a pro (or maybe breaking a few bones).
Tips for Beginner Mountain Bikers in Big Bear
Mountain biking in Big Bear can be thrilling!
To make sure your ride is safe and fun, here are some tips:
Find the right bike: Get a mountain bike suited to your skill level and preferences. A solid frame, suspension, and wide tires are all important for the Big Bear trails.
Know the trails: Learn about different trails in Big Bear. Check out their difficulty levels and features. Start off with easier trails and work your way up.
Maintain the right body position: Keep your elbows slightly bent, eyes forward, and weight centered on the bike. This gives you stability and control over the terrain.
Develop skills step-by-step: Master the basics like braking, shifting gears, climbing, and descending on beginner-friendly trails first. As you gain confidence and experience, challenge yourself with tougher routes.
For an even better mountain biking experience in Big Bear:
Be prepared: Bring water, snacks, sunscreen, a repair kit, and first aid supplies. You should also wear protective gear like helmets, gloves, knee pads, and elbow pads.
Ride with others: Find a partner or join group rides. This way you can stay safe and learn from experienced riders.
Pro Tip:
Frequently check your bike's condition. This includes tire pressure, brakes, chain lubrication, and overall functionality. This will help avoid breakdowns during your ride.
Now you're ready to take on Big Bear's trails! Enjoy the views while keeping these tips in mind – and try to keep your screams to a minimum.
Most Challenging Mountain Biking Trails in Big Bear
Big Bear is the perfect spot for adrenaline-pumping mountain biking!
Here are five unique trails to try:
The Skyline Trail offers epic views and steep hills.
The Pine Knot Trail is full of rocky paths and narrow paths.
The Champion Lodgepole Pine Trail packs thrilling climbs and downhill sections.
The fall line trail puts bikers' skills to the test with fast descents and obstacles.
Plus, all the trails are carefully maintained and Big Bear hosts regular events for both pro and amateur riders. Big Bear's mountain biking trails deliver an unforgettable experience.
So if you're brave enough, saddle up for the wildest ride of your life!
Mountain Biking Events and Races in Big Bear
Big Bear Mountain Biking boasts an array of thrilling events and races. Downhill Races test riders' skills and speed as they cruise through tough terrains. Cross-country Races provide a unique challenge as riders tackle long distances through picturesque trails. Endurance Races push riders to their limits, combining steep climbs and difficult descents.
For the truly unique, Big Bear Mountain Biking offers night rides beneath the stars! Adventurers explore the trails with their bike lights, making for an unforgettable experience.
Let's take a moment to recognize one courageous rider who triumphed in a grueling mountain biking race. He pushed through the toughest ascents and descents with sheer determination, and crossed the finish line with admirable grit.
This warrior embodies the spirit of Big Bear Mountain Biking! From death-defying descents to treacherous trails, Big Bear's mountain biking history is chock-full of heart-pumping moments that would make Evel Knievel proud.
History of Mountain Biking in Big Bear
Mountain biking in Big Bear has its roots in its days as an exciting destination for outdoorsy folk. The challenging land and beautiful views drew daring people, who soon realized it was a great spot for biking.
So, trails were built to cater to all levels of bikers. These paths, carefully created to not harm the environment, let riders explore pretty scenes while being kind to nature.
Big Bear stands out from other mountain biking places because it values its background, and keeps up with the times. There's a unique mix of classic and modern features that's perfect for skilled bikers and those looking to learn.
An example of Big Bear's dedication is the story of a cyclist who found an old Native American artifact. This uncovering revealed a lost Native American village, and taught us more about the area's past.
The mountain bikers of Big Bear can handle the trails without directions, so just think what they could do with a GPS!
Famous Mountain Bikers from Big Bear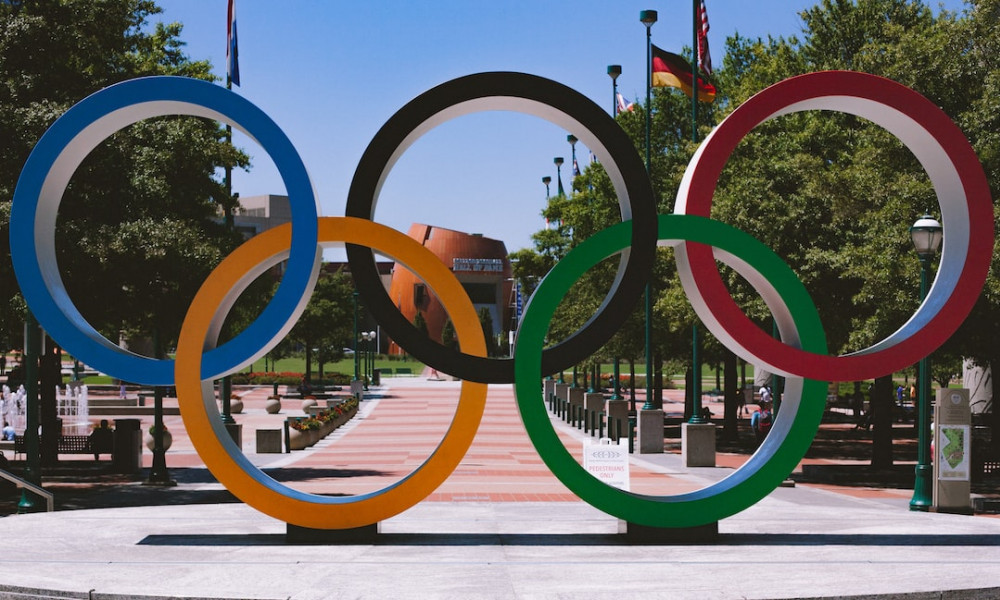 Big Bear has a background of producing incredible mountain bikers who have made a name in the sport.
Let's have a look at some of these talented people and their successes.
| Name | Notable Achievements |
| --- | --- |
| Missy Giove | 2-time UCI Mountain Bike World Cup overall champion. Known for her intense riding style and unique fashion sense. |
| Brian Lopes | 4-time UCI Mountain Bike World Champion. Known for his talents in various disciplines of mountain biking. |
| Jill Kintner | Olympic bronze medalist. 3-time UCI World Champion in BMX, cross-country, and dual slalom events. |
Aside from these well-known people, Big Bear has many other competent riders who have gained fame at regional and national levels. These riders are always pushing the boundaries of the sport with their talent and determination.
If you are enthusiastic about mountain biking or just love to watch remarkable feats on two wheels, Big Bear is the place for you. Don't miss the chance to witness these legendary cyclists performing at their best.
Make your plan now and be part of the enthusiastic community that celebrates this thrilling sport.
Why wait for the future?
Enjoy the exciting present by mountain biking at Big Bear!
Future of Mountain Biking in Big Bear
Mountain biking in Big Bear is about to get super exciting! The stunning views and tricky trails have drawn riders for years. Now, the sport is ready to go higher.
Outdoor activities are becoming popular, so mountain biking in Big Bear is set to be even more popular. This means more money for trail upgrades, so riders can take in the beauty and test their skills on two wheels.
To make the experience even better, tech advances will be key. From amazing bike designs to better safety features, riders can look forward to a wild and exciting ride on the trails.
For the future of mountain biking in Big Bear, it's suggested that local authorities work with professionals and organizations. Their knowledge can help create unique trails for all levels of riders.
Of course, being sustainable is important. Rest areas, waste management, plus educational programs can protect the area and let bikers pursue their passion.
With these ideas, mountain bikers visiting Big Bear will have access to great trails, advanced equipment, and a community that loves the environment. The future of mountain biking looks awesome!
Mountain Biking Resources for Big Bear: We have everything you need – from trail maps to bike rentals – to ensure a safe and fun ride.
Mountain Biking Resources for Big Bear
Discover the exciting world of mountain biking in Big Bear! With an array of trails, rental shops, bike parks, and online communities, there's something for everyone. Plus, there are bike repair services and bike-friendly accommodations near popular biking areas to ensure a seamless experience.
Here's how to maximize your adventure:
Prepare: Learn about trails based on your skill level and desired intensity. Check the weather and trail closures.
Safety: Wear helmets, kneepads, and reflective clothing. Stay hydrated to prevent fatigue.
Respect Nature: Don't litter or disturb wildlife. Stick to designated trails.
Get Expert Advice: Use guided tours or join local biking communities for tips.
Share the Fun: Capture your moments and share responsibly on social media.
Grab your gear and get ready for a wild ride in Big Bear! Enjoy the beautiful landscapes and unforgettable experiences.
FAQ
What are the best mountain biking trails in Big Bear?
Big Bear offers a variety of great mountain biking trails. Some popular options include the Skyline Trail, Pine Knot Trail, and the Snow Summit Bike Park.
Are there bike rentals available in Big Bear?
Yes, there are several places in Big Bear where you can rent bikes. Some bike rental shops also offer guided tours and equipment for different skill levels.
Are there any beginner-friendly mountain biking trails in Big Bear?
Yes, there are trails suitable for beginners in Big Bear. The Alpine Pedal Path and the Rim of the World trail are great options for those new to mountain biking.
Can I bring my own mountain bike to Big Bear?
Absolutely! You can bring your own mountain bike to Big Bear. There are designated parking areas and bike racks available at many trailheads.
What is the best time of year to go mountain biking in Big Bear?
The mountain biking season in Big Bear typically runs from spring to fall. The weather is generally pleasant during this time, offering ideal riding conditions.
Are there any bike maintenance shops in Big Bear?
Yes, Big Bear has bike maintenance shops where you can get your bike serviced or repaired. They also sell accessories and spare parts.
Related Topics: